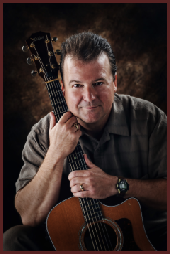 Jeff Wiseman graduated from the University of Toronto's Operatic Performance Program with an honours degree. He released his first CD, "First Time Out", in 1995. After touring throughout Canada and Scotland, Jeff settled into raising his family in Sudbury.
In 2007, he began touring again, playing to appreciative audiences throughout Ontario. He released his second CD, "Silver Eyes", in Sudbury to a full house in October of 2008. In addition to his arresting voice, Jeff is quite accomplished on piano and guitar.
Jeff has been the artistic director for the Sudbury Chamber Singers for the past 12 years. He is also a vocal instructor teaching students from his home, at Laurentian University and at the Marymount Academy. His flexible work schedule allows him the opportunity to tour.
In 2010, Jeff joined the Expedition team working for G Adventure Tours where he drives a zodiac and performs music for the passengers on board the HMS Expedition cruise ship - travelling to the Arctic and Antarctica. In 2014, Jeff made his third tour to the Antarctic, including the Falkland Islands and South Georgia Islands as well as spending a Month working in the Arctic (Svalbard), for the summer tours.
In December 2014, Jeff joined Y.E.S. Theatre along with the Sudbury Symphony when he performed the role of Jean Valjean in their concert production of Les Miserable's at Glad Tidings.
If you are interested in voice lessons / coaching, or guitar accompaniment lessons, please contact by clicking on the email button above or by telephone or text.
Email: Jeff Wiseman
(705)-682-2835
Text Only Please at: (705) 920-1109