I was introduced to the guitar as a child and was first taught by Russell Smith who encouraged me to continue his studies at the Royal Conservatory of Music in Toronto. There I first studied with Norbert Kraft and later at the Toronto Guitar Academy with Eli Kassner. In 1975, I became one of the first few individuals in Canada to successfully complete the conservatory's newly established associate examination in classical guitar.
Parallel to my classical studies, I continued to perform successfully with a number of contemporary groups with styles ranging from rock to jazz. The same year that I graduated from the Royal Conservatory, a popular group in which I was performing, won a Northern Ontario Recording Award in the Contemporary Group category and recorded a single on the Aquarius label.
I have performed in numerous recitals and concerts over the years: some of the most notable being with the North Bay Symphony in 1988 and in St. Andrews series concerts with the North Bay Chambre Singers under the direction of the late Dawn Wallis. I have been given the honour of having been chosen Guitar Adjudicator for the 1999 Kiwanis Music Festival in Sudbury a duty I have performed on a number of previous occasions.
Over my teaching career, I have trained hundreds to play the guitar and am proud to note that I have produced numerous Royal Conservatory Silver Medal winners, an honour bestowed upon students who have achieved the highest mark in Ontario for their respective practical examination at the Royal Conservatory of Music.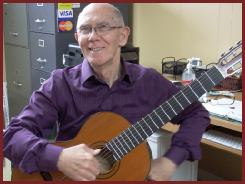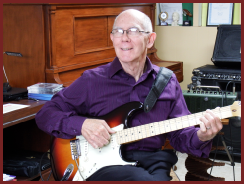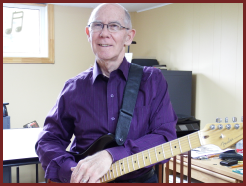 31 Marshall Park Drive,
North Bay ON P1A 2N8
705-303-8760

guitarlessonsplus@gmail.com
www.guitarlessonsplus.ca